Self Collect
---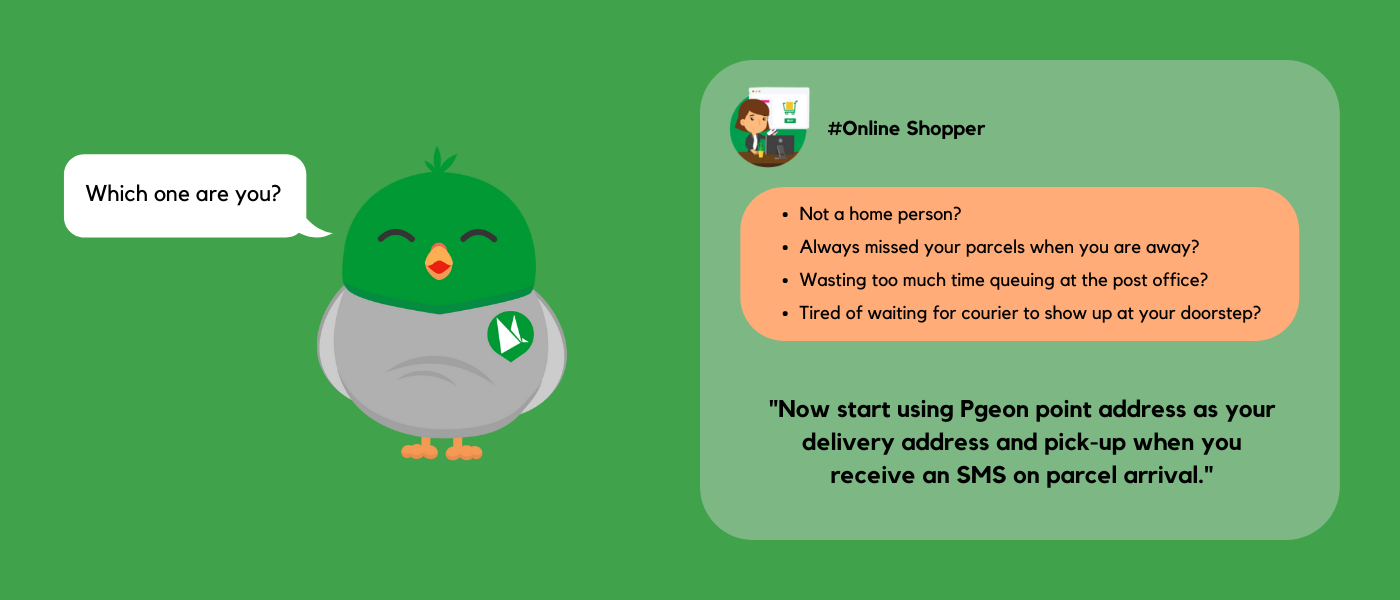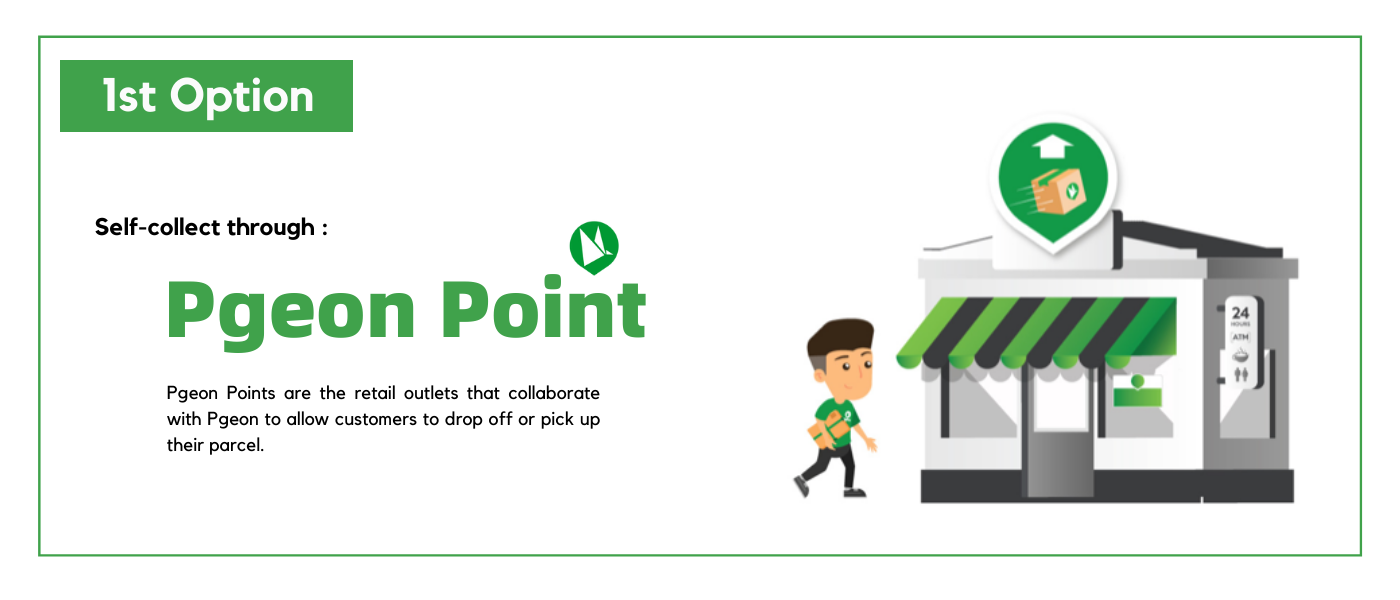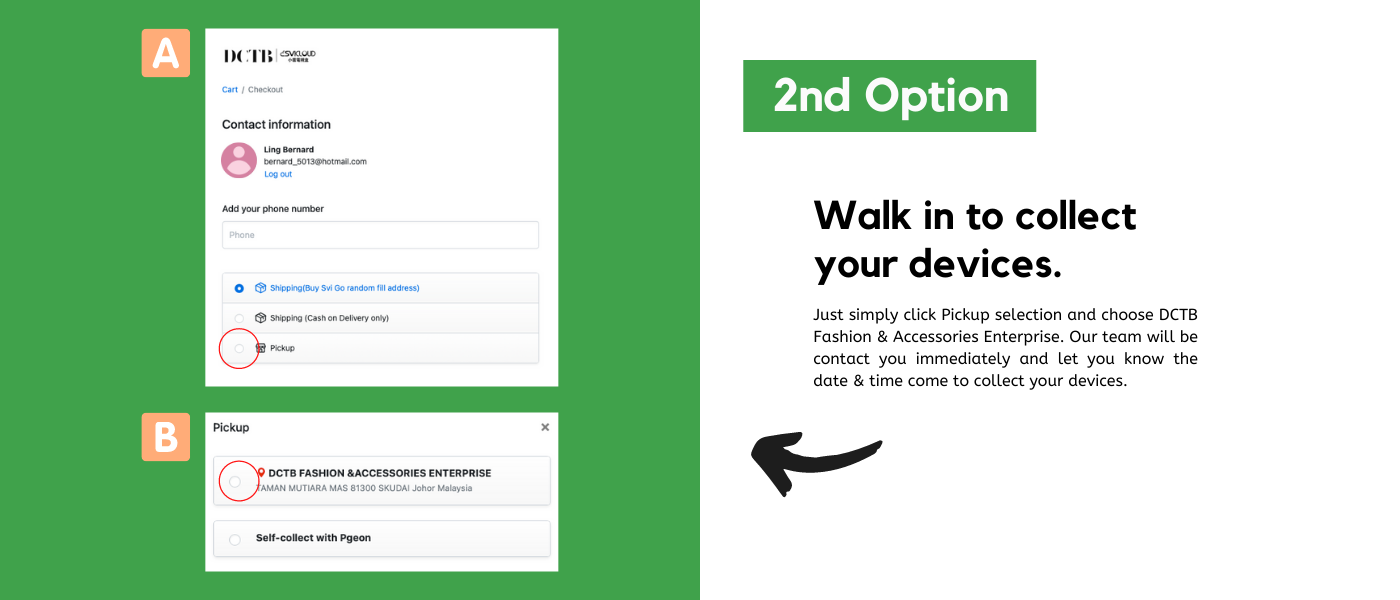 ---
3000+ RETAIL PARTNERS THROUGHOUT MALAYSIA
---
FAQ of Pgeon Collect




Q: What is Pgeon Collect?
A: Pgeon self-collection service allows you to pick up your parcels or online shopping from more than 3,000 retail points.



Q: How much do I have to pay?
A: Pgeon Self Collect is free to use. (Got Handling Fee RM5 when place order will bill together.)
Q: Where is my nearest Pgeon Point?
A: You may find out your nearest Pgeon Point here.
Q: Is there a duration on how long my parcels can be stored?
A: Yes, it will only be stored for 5 - 7 days.
Q: How will I get notified?
A: When you register for your slot on our website, you will be required to prompt in your phone number. We will send you a SMS notification with the verification code to collect your parcel once your parcel has arrived.